Returns & Exchanges
AN IMPORTANT NOTE TO ALL CUSTOMERS
WE HAVE REVISED OUR RETURN POLICY WINDOWS INDEFINITELY:
From now you have UP TO 6 MONTHS to return/exchange.
*By submitting the return request, you are agreeing to the terms and condition below* (Please scroll down and read it thoroughly)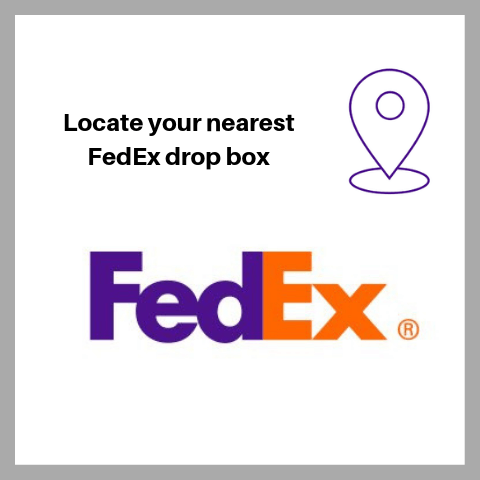 RETURN PROCEDURES:
Step 1 - Submit return request 
Step 2 - Get return instruction and return labels (US) the same or next day. Normally within 1 business day.
Step 3 - Send the item back :)
RETURN POLICY:
Your satisfaction is our primary concern. All customers are backed by our 100% money back guarantee* for 30 days from receipt of order.
You may return the unused shoes in their original condition along with the shoe box and accessories within 6 months (180 days) or exchange.
RETURN WINDOW/TIME FRAME:
•INDUSTRY'S BEST POLICY - You have up to 6 months from your purchase date to return/exchange.
NOTE
•In order to qualify for a "RETURN" credit back into your original form of payment, all orders must be returned in accordance with the terms and conditions outlined in our return policy.)
•We cannot accept worn shoes with visible damaged sole and severe creases. Shoes should be try on carpet surface INDOOR.
REQUIRED:
•A copy of the Package Slip is required for all returns. Your packing slip can be printed after we email you the return instructions.
•All returns must be complete with all original accessories, bags & packaging or otherwise will be subject to restocking fees.
RESTOCKING FEES:
•A 25% restocking fee will be charged for shoe boxes with shipping tape, address labels, or postage attached. You can paper wrap the shoebox or use another shipping box (Double box or wrap the package).
WHAT TO EXPECT:
•Depending on your credit card issuer, refund credit takes up to 1 billing cycle (28 days) to appear on your statement.
•Shipping cost is not refundable in any cases. Returns with free shipping will get a deduction of the actual shipping cost we paid.
•Promotions/coupons used in the return order do not apply on exchanges. Any promotions used will get deducted when returned for a refund. i.e. **If free shipping promotion was applied to the order then actual shipping charges will be deducted from the total refund amount.**
•Return label is provided to US 48 states only. International return shipping is not covered.
(Return Label is FREE only for EXCHANGES and cost $10 toward REFUNDS, if used).
WARRANTIES:
We provide warranty replacement on all shoes against manufacture defect. Replacement for warranty are required to be same style & same size. Customers are responsible for shipping back to Tallmenshoes.com.

All Shoes (CALTO, TOTO, & CALDEN) comes with 6 months manufacturer warranty.

 
QUALITY CONTROL ASSURANCE:
(To ensure we provide the best quality product to our customers, all returns are subject to inspection process)
•Shoes that have visible dings, scratch, dirt from the bottom sole and wear in the footbed are not consider new condition and will return to customers at their cost.
•We inspect every pair of shoe that returns back into our warehouse to ensure they are in its original condition, being able to resell to customers like yourself. DO NOT stand your chance returning worn shoes.
* WORN SHOES ARE NOT ACCEPTED ! *
We pride ourselves with the standard of quality, therefore no worn shoes are accepted. Shoes with dings, dirt, scratched bottom and wear in the footbed are considered worn. You are more than welcome to try them on carpeted surface.
RETURN ADDRESS:
TALLMENSHOES.COM
9900 HAYWARD WAY, SOUTH EL MONTE, CA 91733 USA